OxBridge vs Harvard/Yale Trivia Challenge Match - September 21, 2022 - back together again, again
This will be the second in-person Trivia Challenge Match between teams from Oxford & Cambridge and Harvard & Yale since our March 11th 2020 pre-Covid event. This time the Challenge Match will be a hybrid event, partially in person at the Shakepeare Pub and partly online, to allow more alums to participate and those still concened about group meetings to join in.

The evening with commence at 6:00 but try to arrive early to find a parking spot, to get some food and drink, ready for the contest at 7.00.

The Quiz will again be led by Alejandro Moreno (JD Harvard/LL.M. Cambridge (King's)), who will endeavor to continue his tradition of including some fiendishly difficult questions along with some rather easier ones.
In-Person. Teams of Oxbridge and Harvard/Yale alums will be formed on the night. Scoring will be done after each question, by an in-house scorekeeper, as in our normal Shakespeare Pub quizzes. Only in-person teams will compete for the Challenge Belt.

Online. A Zoom link will be sent to online registrants (NOTE the separate ticket offering on the Eventbrite page). Each question will be simultaneously posed to in-person and to online participants, and shown on your screen. After the in-person teams have submitted their answers, the correct answer will be given both in-person and online and you will do your own scoring. You will be invited to brag about your score in a count-up at the end. Both individual and team participants (gathered at home or in a local hostelry) are most welcome.
Come and support your Alma Mater in their attempt to carry away the prestigious Challenge Belt.

We look forward to seeing you there. Register here: https://www.eventbrite.com/e/trivia-challenge-match-tickets-399678488117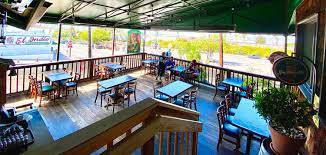 Date and Time
Wed, September 21, 2022
6:00 PM – 9:00 PM PDT
Location
Shakespeare Pub
3701 India Street
San Diego, CA 92103