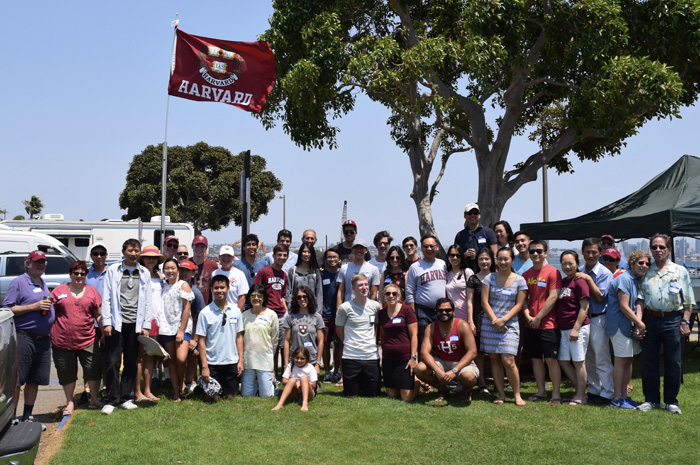 Hcsd's annual Leaving Left Coast Picnic August 6, 2022
Come say "Hello" to the entering Class of 2026, and your Harvard friends at HCSD's annual picnic.
Join your fellow Harvard alumni at HCSD's annual Leaving Left Coast Picnic! We will gather to wish the incoming Class of 2026 the best of luck before the big move to Cambridge! Pizza, salad, and refreshments will be served. We will also have lawn games. Please bring your family.
Look for the Harvard flag across from the Best Western Plus Island Resort (located at 2051 Shelter Island Drive).
Date and Time:
August 6, 2022
11:00 - 2:00
Location:
Shelter Island Park
Accross from 2051 Shelter Island Drive (look for the Best Western Plus Island Resort and the picnic will be across the street)
San Diego, CA 92106
Contact:
Loreen Collins
619-742-1083
Please RSVP here by getting a free ticket to the event: