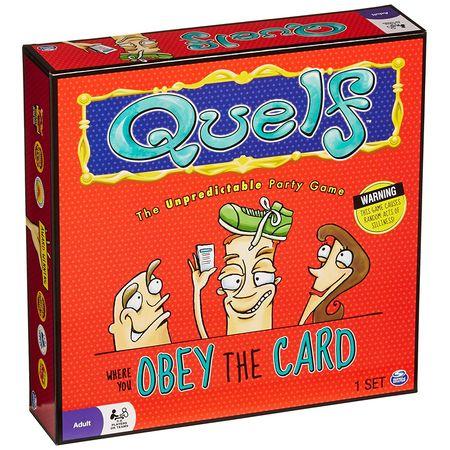 Virtual Community Service Event with High School Students
Create a Business Idea and Pitch It!
June 15, 2021
Time: 6:00 p.m. - 7:30 p.m. PT
Location: Zoom
Alumni Volunteers: Please register with HCSD below.
Students: Please click on the link below to sign up for the event.

Please join us on Tuesday, June 15th for a virtual community service event lead by Matthew Rivaldi, a Small Business Planning & Growth instructor at the San Diego College of Continuing Education. Matthew will start the event by telling his story about launching a company after college when he designed and sold board games (incudling Quelf). Matthew will highlight a couple of his games, including visuals, so the students can get a feel for what he created. Matthew will then discuss the importance of entrepreneurial grit and having a personal vision statement, as well as considering current market trends to arrive at a business idea, conducting market research after coming up with the idea, and why it's important to limit the initial scope for the business plan to increase the likelihood of success.

Then we'll have Zoom breakout rooms overseen by Harvard alumni where students will collaborate to create their own business during a group activity. No business experience is necessary to help with this event. Once the group exercise is completed, a designated student from each breakout room will pitch their business idea. If you're interested in volunteering your time to be a part of this opportunity leading one of the breakout rooms, please register in advance of this event. The Zoom link and further instructions will be emailed to all alumni registered for the event.

About Matthew Rivaldi
In 2004, Matthew started a board game company called Wiggity Bang Games, LLC with two friends from college. Their first board game Quelf has sold over 2,000,000 units worldwide and was purchased by Spin Master Games in February 2012. Matthew eventually closed the business at the end of 2018, but he continues to license other games to companies. Prior to his game gig, Matthew started a few website businesses from the ground up - most notably, PromoDeli.com, a promotional company that he runs with his wife. Matthew also worked in film production, working on such feature films as Dr. Dolittle, Mars Attacks, Alien Resurrection, and a few independent films. As a native San Diegan, Matthew earned an MBA from San Diego State University and a BA in Urban Planning from UC San Diego.

If you are a high school student and would like to sign up for this fun and free event, please sign up at this link:
https://docs.google.com/forms/d/e/1FAIpQLSckGFEblH6nRbq30boCiYQRCo73kRymtOgCxJVl6KYbZCZU3A/viewform?usp=sf_link