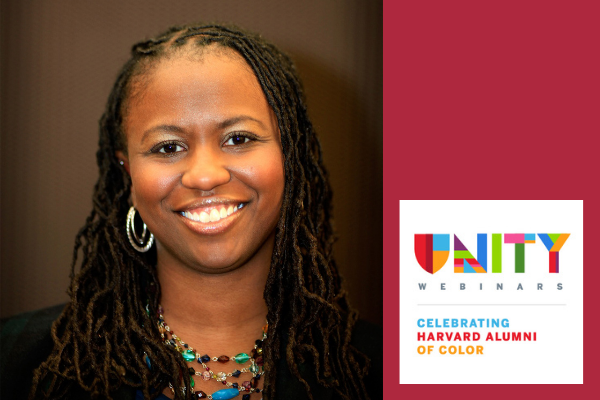 A Conversation with Sherri Charleston
Join us for a conversation with Sherri Charleston, Harvard University's Chief Diversity and Inclusion Officer on Tuesday, February 23, 2021 at 1:00 - 2:00 p.m. ET.
Please complete this registration form to confirm your attendance. This program is part of the Unity Webinar series, featuring prominent faculty, alumni, and other members of the Harvard community whose work across disciplines centers on addressing systemic racism and advancing social justice.