[Ivy+] As You Like it
Please join us for a virtual performance of one of the Bard's best-loved Comedies, As You Like It, either as a Reader or a Viewer.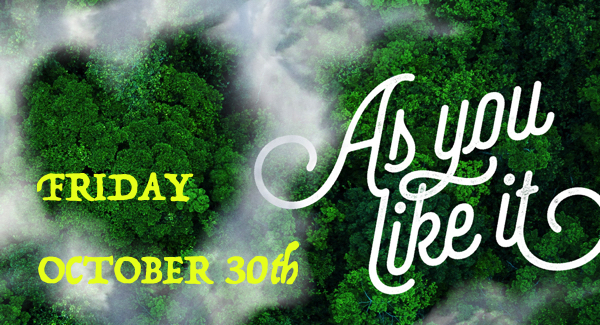 There are a total of 27 speaking parts in As You Like It, 11 of which can be considered main characters. The title role, Rosalind has the most lines, (361), so we'll split the Rosalind role into 2 readers, Acts 1 & 2 and Acts 3, 4 & 5. The other main roles will be Orlando (190), Celia (184), Jacques (168), Duke Senior (107), Oliver (101), Touchstone (97), Phebe (87), Silvius (75), Duke Frederick (63) and Adam (60). The other 16 roles will be split into 8 assemblies of minor roles. So we'll need 20 readers in total.




Date and Time
Fri, October 30, 2020
7:00 PM – 10:00 PM PDT

Please register HERE asap for a chance to read either a main part or an assembly of minor parts, as we must close registration on Friday, October 23rd, to give ourselves time to get everything set up. Once registration has closed, we'll have a Zoom meeting to witness the pulling of registrant's names out of a hat and assigning them to parts. Immediately after the drawing we'll have a short "coaching" session. In the interim you may wish to obtain a copy of the Folger's Shakespeare Library version of As You Like It to hone up on your reading skills.

If you're planning to enter the lottery for a reading ticket, please be prepared to display background scenery** (that we'll provide for you) behind your image on the Zoom meeting, and to wear some appropriate headgear to add realism to the performance.

If you would prefer just to watch the "performance" rather than read, please register for a Viewing Ticket.

We do hope that you'll support this endeavor.

** To display background scenery you'll typically need to be using a computer with an i5 central processor (CPU) or a fairly modern iPad. If you need help with this please email Brian Beeston at bepbeeston@gmail.com