Voices in the Night Screening: Tuesday, October 24, 2023 @ 5:30pm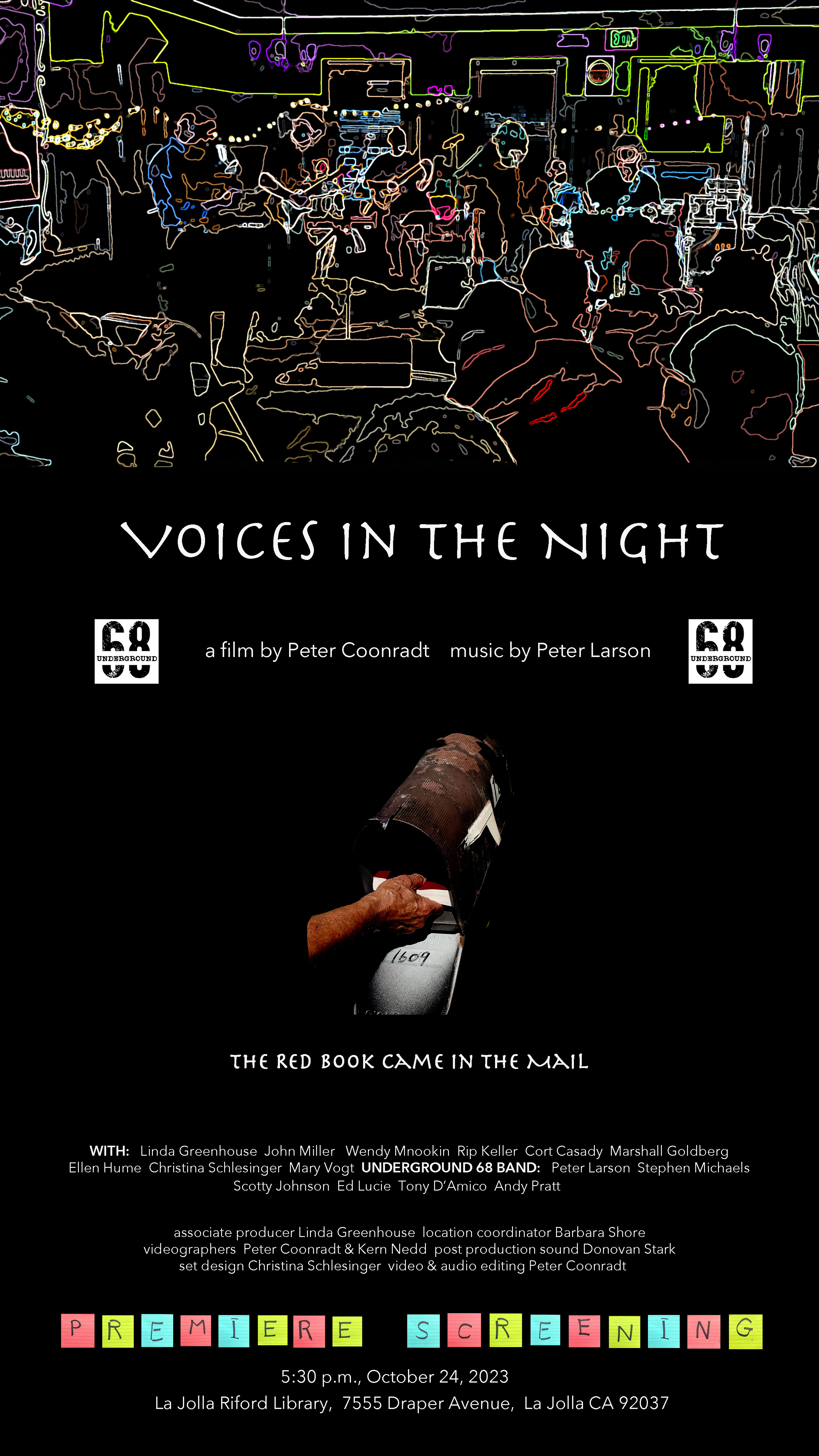 We're excited to announce a special preview screening of Voices in the Night, the new film by Peter Coonradt '68. In July we showed Underground 68, Peter's previous film that he shot at Harvard, and it got a rave response from our members who saw it. On October 24 Peter will join us again for a sneak preview of his new film, the first showing for a live audience.
Voices in the Night was made with and about some Harvard '68 classmates whose life profiles aren't documentaries so much as epiphanies about diverse aspects of human experience. Journalism, poetry, music, memory, storytelling, parenting and facing death are themes that intertwine in Peter's lyrical and thought-provoking filmmaking. The musical score by '68 classmate Peter Larson and performances by the Underground 68 Band recorded live at the Democracy Center in Cambridge add a whole other dimension of groove to the movie.
Check out the Voices in the Night poster and the 1-minute, 35-second trailer which you can watch at https://vimeo.com/869860195?share=copy.

We will have popcorn and water at the event.
DATE: Tuesday, October 24, 2023
TIME: 5:30 - 7:30 pm
LOCATION: La Jolla Riford Library
ADDRESS: 7555 Draper Avenue, La Jolla 92037
It's a small venue and seating is limited so RSVP now to reserve your spot.