sold out: the HCSD Annual Meeting and brunch, sunday, may 19, 2019.
Harvard Professor Harry Lewis will be our special presenter during brunch and give a talk entitled "Reinventing the Classroom, Rethinking Education."
All Harvard alumni and their friends and families are welcome to attend. Special pricing for HCSD members.


Featured Guest Speaker: Professor Harry Lewis
Date: Sunday, May 19, 2019
Time: 11:00 a.m. - Champagne Reception; 11:30 a.m. - Brunch
Location: San Diego Yacht Club, 1011 Anchorage Lane, San Diego, CA 92106
Ticket Prices: Event is sold out and tickets are no longer available.
Cancellation Policy: We are sorry, but we cannot offer refunds for this event.
Yacht Club Dress Code: Smart Casual.
Yacht Club Parking: Free-parking on-site or on street if the Yacht Club is busy. If the parking is full, and you need to drop someone at the door, ask the at the guard shack for permission to drop off your guest.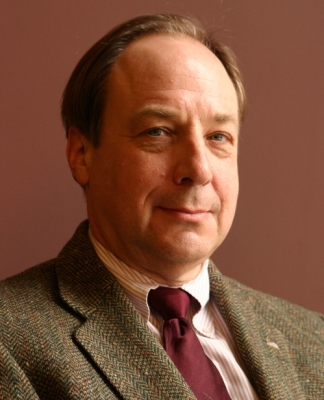 Prof. Harry Lewis is the author of numerous books and articles on various aspects of computer science. In the years since he joined the Harvard University faculty in 1974, he has helped launch thousands of Harvard undergraduates into careers in computer science. His book about higher education, Excellence Without a Soul: Does Liberal Education Have a Future? has appeared in a paperback edition (PublicAffairs, 2007). The hardcover edition was a Boston Globe best-seller and the subject of favorable reviews in both the Boston Globe and the Wall Street Journal. It has been translated into Chinese (in both Taiwanese and mainland editions) and Korean. A book on the origins and public consequences of the digital information flood, coauthored with Hal Abelson and Ken Ledeen, appeared in 2008 (Blown to Bits: Your Life, Liberty, and Happiness After the Digital Explosion, Addison-Wesley). It has been translated into Russian (under the title Ataka Bitov) and Chinese. His most recent book, co-edited with Ellen Condliffe Lagemann, is entitled What is College For? Lewis travels regularly to Hong Kong, where he serves as an external examiner for the Common Core Curriculum of Hong Kong University, and he has written several articles for the South China Morning Post. From 1995-2003 Lewis served as Dean of Harvard College. In this capacity he oversaw the undergraduate experience, including residential life, career services, public service, academic and personal advising, athletic policy, and intercultural and race relations. He is a long time member of the College's Admissions Committee. In addition to teaching a variety of courses in Computer Science, Prof. Lewis offers a Freshman Seminar on Amateur Athletics, exploring the social history of sports in America and especially at Harvard.