Welcoming Lawrence S. Bacow 11/29
Join us as we celebrate the Southern California alumni community and hear remarks from the newly appointed President of Harvard University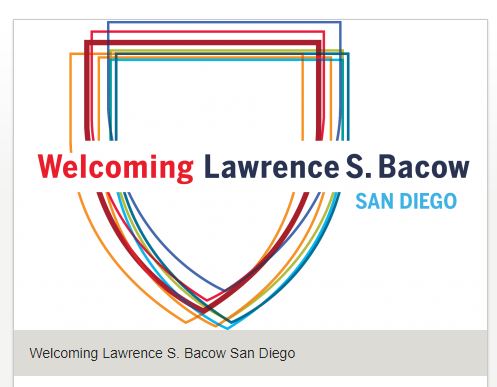 Join us as we celebrate the Southern California alumni community and hear remarks from the newly appointed President of Harvard University, Lawrence S. Bacow JD '76, MPP '76, PhD '78. Enjoy drinks, appetizers, and a night with fellow alumni and friends!
More information and registration at: https://alumni.harvard.edu/events/welcoming-lawrence-s-bacow-1
Event Cost:
Alumni, guests, and members of the Harvard community: $35
Harvard recent graduates ('08–'18): $25
Please note that we are unable to provide refunds on registrations for this event.
Harvard University and the Harvard Alumni Association encourage people with disabilities to participate in its programs and activities. Accessibility-related information can be found at
accessibility.harvard.edu
. If you anticipate needing any type of accommodation or have questions about the physical access provided, please let us know in advance by calling 617-495-1920 or emailing
haa_alumnieducation@harvard.edu
.




Date: November 29, 2018
Time: 6:30 - 9:00 p.m.
Location:
The San Diego Museum of Art

,

1450 El Prado

,

San Diego

,

CA

92102, United States (Details)
Attendance Policy: Open to students | Open to alumni | Registration required
Accessibility: Wheelchair-accessible event