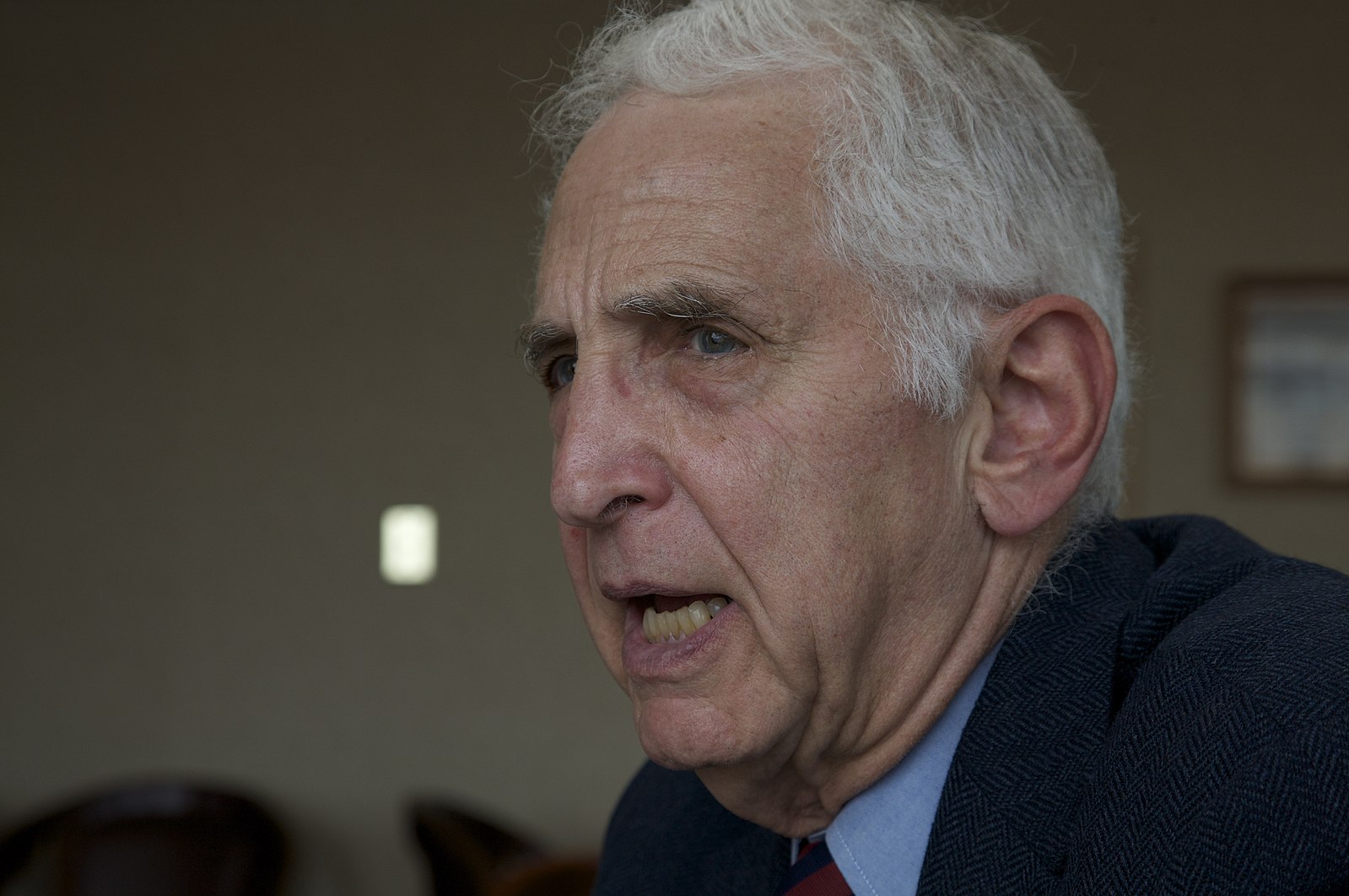 A conversation with Daniel Ellsberg (AB '52), the author of The Pentagon Papers, Doomsday, and the Public Trust.
Tuesday, October 2 @ 7:00 - 9:30 PM SDSU Montezuma Hall, 6075 Aztec Circle Drive, San Diego, CA 92182.
The event is free and open to the public. Click this link to register: registration is required for this event.
Daniel Ellsberg (AB '52) is the author of: The Doomsday Machine: Confessions of a Nuclear War Planner (2017), Secrets: A Memoir of Vietnam and the Pentagon Papers (2002) Risk, Ambiguity and Decision (2001) and Papers on the War (1971). In December 2006, Mr. Ellsberg was awarded the 2006 Right Livelihood Award, in Stockholm, Sweden, ". . for putting peace and truth first, at considerable personal risk, and dedicating his life to inspiring others to follow his example."