We Made RARE Bears!
RARE Science has initiated the RARE Bear program, a grassroots community-driven outreach for kids with rare disease (RSVP required).



Lots of Bears!!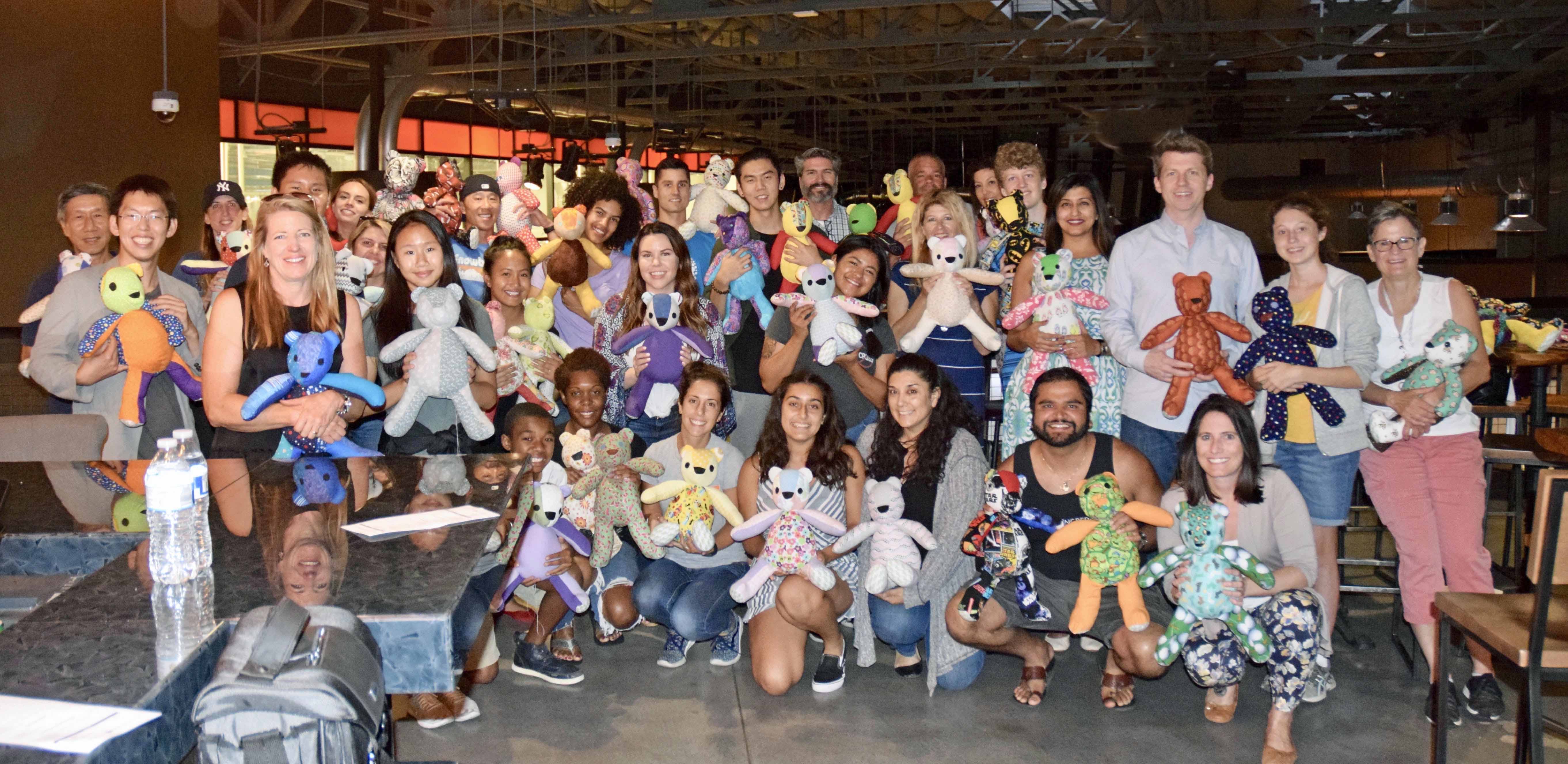 Please join us on Wednesday, August 8th to make a stuffed RARE Bear that will be shipped to a child with a rare disease. The RARE Bear program is one of the initiatives of RARE Science, a non-profit that "focuses on accelerating identification of more immediate therapeutic solutions for kids with rare diseases potentially through repurposing currently approved drugs and other therapeutic approaches." There's roughly 200 million children globally with a rare disease. Out of the 7000 rare diseases that have been identified, 50% affect children. The RARE Bear program fittingly has over 4000 RARE Bear makers (aka the RARE Bear Army) across 12 countries. Made from remnant fabric, each bear is one of a kind similar to the child who will ultimately receive one. Each bear that is created is uniquely tracked with serial numbers so that the bear maker can learn about its final destination.


What will be required from volunteers? To take the RARE Bear that has been previously sewn by a RARE Bear Army member, stuff its entire body and sew the seams shut. You'll be surrounded by other volunteers working on their own bear with the same goal in mind. Several HCSD board members will show you how to stuff and sew the RARE Bear.
Date: August 8
Time: 6:00-8:00pm
Location: AleSmith Brewing Company located at 9990 AleSmith Court, San Diego, CA 92126
We'll have the entire Mezzanine level reserved for us. This community service event is open to all ages and sewing skill levels. The event is free. Food and drinks will be available for purchase through AleSmith and a local food truck.

Questions: Please contact Kristin Gross kristin3399_@hotmail.com