Harvard Kayak & Snorkel Tour January 27
La Jolla Ecological Reserve
Non-members Welcome!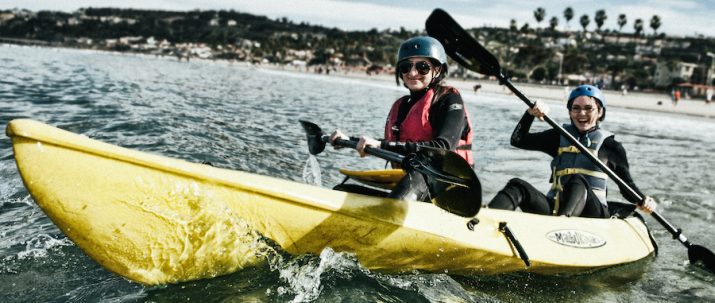 Please join us January 27th as we take advantage of one of San Diego's unique outdoor experiences. Many have been on whale watching tours aboard a vessel. Fewer have taken in the views at ocean level via kayak. We've selected a date, with a group rate in effect, that falls within the local peak migration time to increase your chances of seeing a grey whale or two. Heading from the shore to roughly two miles west, a kayak guide will take the group to the prime viewing spot and will share interesting facts about the local marine life. The guide will also fully adhere to the Marine Mammal Protection Act & the Ocean Etiquette Guidelines established by NOAA. With the selection of the date, we're narrowing down the likelihood of having an awe-inspiring moment. Some things to look for while on the whale watching kayak tour: breaching, spouting, spyhopping, and fluking.
Only 5 (five!) double kayaks total for this event available.


More info: kristin3399_@hotmail.com (Kristin Gross)
Time: 9:20-11:20 am (Please arrive 30 min. early to secure parking and receive the group instruction- we'll walk down to the ocean and will be in the kayaks @ 9:20am)
Date: January 27, 2018
Location: Everyday California, 2261 Avenida De La Playa La Jolla, CA 92037 ( https://adventure.everydaycalifornia.com/ )
Associated cost: $49.50 per person, wet suits are additional at $10 each for an all day rental
A non-member guest is welcome, 8 years of age and older with the ability to swim