Harvard Kayak & Snorkel Tour August 13 Sold Out
La Jolla Ecological Reserve
Non-members Welcome!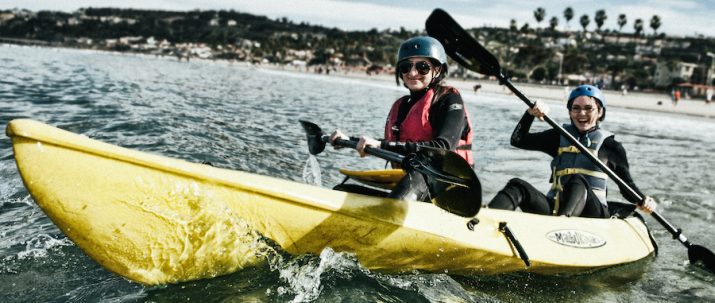 Please join us as we interact with some of our local marine life in the La Jolla Ecological Reserve. We'll start on a guided tour by kayaking around the reserve to arrive at the best spot to snorkel on Sunday, August 13th. We'll then have the opportunity to swim with sea life ranging from leopard sharks (prime season), sea lions, bat rays to shovelnose guitarfish. A fortunate individual or two may add a dolphin or sea turtle to the experience. Come out and create some memories with the Harvard Club of San Diego!
Only 5 (five!) double kayaks total for this event available.


More info: kristin3399_@hotmail.com (Kristin Gross)
Time: 9:20-11:20 am (Please arrive 30 min. early to secure parking and receive the group instruction- we'll walk down to the ocean and will be in the kayaks @ 9:20am)
Date: August 13, 2017
Location: Everyday California, 2261 Avenida De La Playa La Jolla, CA 92037 ( https://adventure.everydaycalifornia.com/ )
Associated cost: $49.50 per person, wet suits are additional at $10 each for an all day rental
A non-member guest is welcome, 8 years of age and older with the ability to swim
When:
Sunday, 08/13/17 at 8:50am - 11:20am | iCal
Where:
Everyday California
2261 Avenida De La Playa
La Jolla, CA 92037
[ Get Directions ]