UNDERSTANDING THE STATE INITIATIVES AND LOCAL MEASURES ON THE NOVEMBER BALLOT
The Harvard Club of San Diego cordially invites you to join us for a free virtual Zoom webinar entitled "Understanding the State Initiatives and Local Measures on the November Ballot" with Haney Hong (MPP '12), the President and CEO of the San Diego County Taxpayers Association. HCSD President and retired attorney, Loreen Collins, will moderate the discussion and take questions from the audience during the discussion via the Chat feature on Zoom.
October 20, 6:00pm (PST)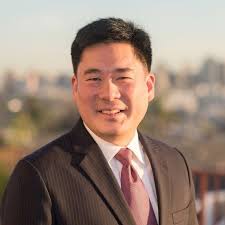 Haney Hong
A husband, father, Reserve Naval officer, business owner, and student of citizenship, Haney Hong is President & CEO of the San Diego County Taxpayers Association. He is focused on robust citizenship engagement and firmly believes that such engagement is the first line of defense against internal and external threats to a healthy democratic society. Haney is a graduate of Stanford and Harvard Universities and sits on several nonprofit and government boards on the East and West Coasts. He teaches at Point Loma Nazarene University, the United States Naval War College, and the University of California San Diego. Haney can often be seen on election night on KUSI providing in-depth commentary on election results.