Ask the Experts- Harnessing Plants:
A Global Impact Initiative - October 18 -5:30 p.m.
A Panel Discussion on Utilizing the Power of Plants
to Tackle Human CO2 Emissions with The Salk Institute's
Plant Biology Faculty Members







In this installment of the Harvard Club of San Diego's Speaker Series, held at the La Jolla Country Day School, we will engage in an exciting panel discussion with world-class faculty members from the Salk Institute for Biological Studies' new Center for Sustainability. Salk's Plant Biology Faculty members and their research teams have pioneered a new class of optimized coastal and terrestrial plants that are astoundingly efficient at capturing and sequestering carbon. These "ideal" plants utilize biologically-based cork in their roots to trap carbon and can simultaneously act as protein-rich crops and capture a whopping estimated 25% of excess human carbon emissions, thus tackling two of our current world-wide challenges to create a more sustainable future.

Join us to learn firsthand how scientific action is part of the solution to address the planet's increasing challenges of a growing world population, increased CO2 emissions, decreases in usable land for agriculture, and the looming concerns regarding climate change.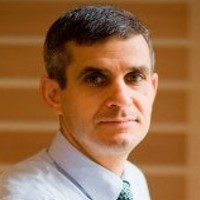 Moderated by Mark Ellis, S.B. '92
Chief of Corporate Strategy,
Sempra Energy



Date: Wednesday, October 18, 2017
Reception: 5:30 p.m.
Lecture and Q&A: 6:00 p.m.
Location: The Community Hall at La Jolla Country Day School, 9490 Genesee Ave, La Jolla, CA 92037
Ticket Prices: $10 for HCSD members. $15 for non-members
No cost to high school students or faculty and staff (but please "purchase" a complimentary ticket from our website).
Light appetizers and beverages will be served.

Any questions? Please reach out to Pablo Hollstein at pablohcsd@gmail.com
When:
5:30PM - 7:00PM Wed 18 Oct 2017 ( Timezone: Pacific )

Where:
The Community Hall at La Jolla Country Day School
9490 Genesee Ave
San Diego, CA 92037
[ Get Directions ]