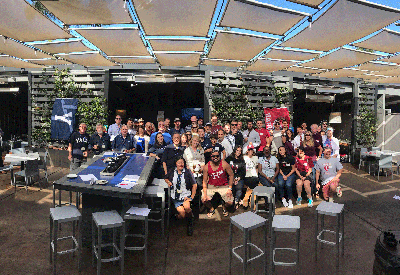 Come join us in watching the 134th Harvard-Yale football game at Ballast Point Little Italy! We will have a healthy dose of rivalry between both schools. Light appetizers will be served, and beer, Bloody Marys (with beer of course), and food will be available for purchase. Test your knowledge of Harvard and Yale history with a halftime trivia contest. Guests of all ages are welcome to attend. Please contact Pulkit Agrawal if you have any questions.

Date: Saturday, November 18, 2017
Time: 9:00 a.m.-1:00 p.m.
Location: Ballast Point Brewing Little Italy, 2215 India St. San Diego, CA 92101