FIRST Robotics competition - san Diego
The eleventh annual FIRST Robotics San Diego Regional Competition will be held in the Del Mar Arena at Del Mar Fairgrounds from March 9th - 11th.
Doors open each morning at 8:00 am..
The finals of the completion will be held on March 11.
Address: 2260 Jimmy Durante Blvd., Del Mar, 92014
Admission is Free (there may be a fee for parking)
JUST ADDED - Tour of the pit area with the MIT Club of San Diego on March 11 at 10:30. Sign up on the MIT Club's website at sandiego.alumclub.mit.edu.. When you sign up tell MIT you are with the Harvard Cluib.
For more information visit http://www.sandiegoregional.com
The competition is an intense three-day competitive event showcasing robots developed and operated by 66 high school teams from California, Hawaii, Colorado, Nevada, Turkey, and Germany.
This is the only local competition for First Robotics so be sure to attend and cheer on your favorite local team. Last year, several local teams made it to the FIRST Championship in St. Louis. If you attend the competition look for HCSD President and FIRST mentor, Loreen Collins, volunteering for FIRST. Volunteers are still needed for the event this year. If anyone is interested in volunteering, sign up here.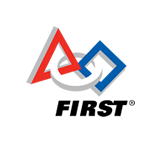 From the FIRST Robotics website:
Combining the excitement of sport with the rigors of science and technology. We call FIRST Robotics Competition the ultimate Sport for the Mind. High-school student participants call it "the hardest fun you'll ever have." Under strict rules, limited resources, and an intense six-week time limit, teams of students are challenged to raise funds, design a team "brand," hone teamwork skills, and build and program industrial-size robots to play a difficult field game against like-minded competitors. It's as close to real-world engineering as a student can get. Volunteer professional mentors lend their time and talents to guide each team. Each season ends with an exciting FIRST Championship.
FIRST Robotics Competition teams get to:
• Learn from professional engineers
• Master STEM skills
• Learn and use sophisticated software, hardware, and power tools
• Build and compete with a robot of their own design
• Improve teamwork, interpersonal, and communication skills
• Compete and cooperate in alliances and tournaments
• Understand and practice Gracious Professionalism™
• Earn a place at the FIRST Championship
• Qualify for millions of dollars in college scholarships