Celebrate the Indian Summer we've been having with ice-cold "drinks from sunny places" at Fairweather, a rooftop bar perched above Rare Form. Fairweather offers ice-cold cocktails, beers on tap in addition to a handful of wines. Happy Hour is from 5 p.m. to 7 p.m. with $5 Daiquiris, $5 Piña Coladas, and $5 Margaritas. Please email Pulkit if you have any questions.
Directions: Fairweather is a somewhat secret patio bar above "Rare Form" (the bar and restaurant on the first floor). Walk into Rare Form, an old brick building pictured in the photo below. Walk directly to the back of the restaurant to where the restrooms are, and take a hard right, all the way to the stairwell. (You will see doors that say "no". The stairs will say "YES" with an arrow reading "Fairweather." ) Walk up the stairs. When you get to the top of the stairs, take a left onto the open-air patio. Find us. We'll grab a table or a spot at the bar. (Feel free to call/ text Jessica at 619-871-7540 if you are lost.)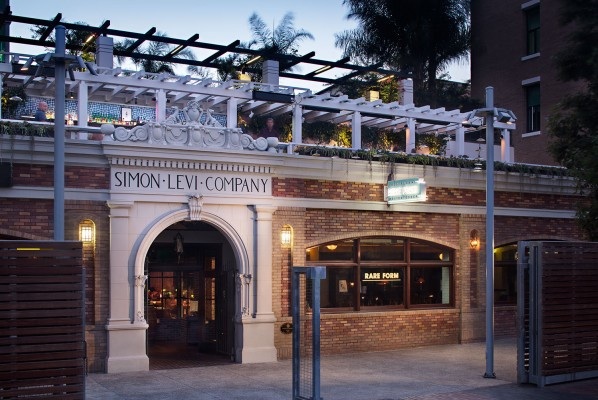 Date: Thursday, October 6, 2016
Time: 6:00 p.m.-8:00 p.m.
Location: Fairweather, 795 J St, San Diego, CA 92101
URL: http://www.godblessrareform.com/
If you didn't take the Ivy Plus Happy Hour Poll yet, please complete this quick two minute questionnaire.